Exploring Surgery Options for Ankle Arthritis
Tuesday, 31 October 2023 00:00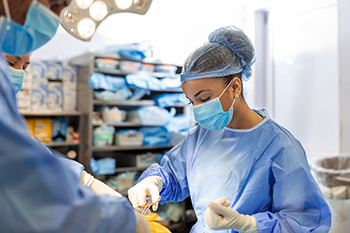 Ankle arthritis, characterized by the progressive degeneration of the ankle joint, can cause significant pain and hinder one's ability to move comfortably. When conservative treatments such as medication and bracing prove insufficient, surgery for ankle arthritis may become a viable option. There are several surgical procedures available to address ankle arthritis, each tailored to the individual's specific condition and needs. One common procedure is ankle arthroscopy, a minimally invasive technique that allows the surgeon to examine and treat the joint with small incisions. Ankle fusion, or arthrodesis, involves the removal of damaged joint surfaces and the fusion of the tibia and talus bones to create a stable but immobile joint, effectively eliminating pain. Ankle replacement surgery, or arthroplasty, is another option, where the damaged joint is replaced with a prosthetic implant, preserving joint motion and relieving pain. The choice of surgery depends on factors like the extent of joint damage, the patient's age, and overall health. While each surgery comes with its own set of considerations and potential risks, these options offer hope for improved ankle function and long-term pain relief for individuals battling ankle arthritis. If you have ankle arthritis and are contemplating surgery as a treatment option, it is strongly suggested that you consult a podiatrist who can determine the best type of surgery for you.
Foot surgery is sometimes necessary to treat a foot ailment. To learn more, contact Dr. Michael A. Wood of Foot Health Institute. Our doctor will assist you with all of your foot and ankle needs.
When Is Surgery Necessary?
Foot and ankle surgery is generally reserved for cases in which less invasive, conservative procedures have failed to alleviate the problem. Some of the cases in which surgery may be necessary include:
Removing foot deformities like bunions and bone spurs
Severe arthritis that has caused bone issues
Cosmetic reconstruction
What Types of Surgery Are There?
The type of surgery you receive will depend on the nature of the problem you have. Some of the possible surgeries include:
Bunionectomy for painful bunions
Surgical fusion for realignment of bones
Neuropathy decompression surgery to treat nerve damage
Benefits of Surgery
Although surgery is usually a last resort, it can provide more complete pain relief compared to non-surgical methods and may allow you to finally resume full activity.
Surgical techniques have also become increasingly sophisticated. Techniques like endoscopic surgery allow for smaller incisions and faster recovery times.
If you have any questions please feel free to contact one of our offices located in Lansing, and Chicago, IL . We offer the newest diagnostic and treatment technologies for all your foot and ankle needs.
Read more about Foot and Ankle Surgery